Why french women wear vintage... and other secrets of sustainable style
€

20.00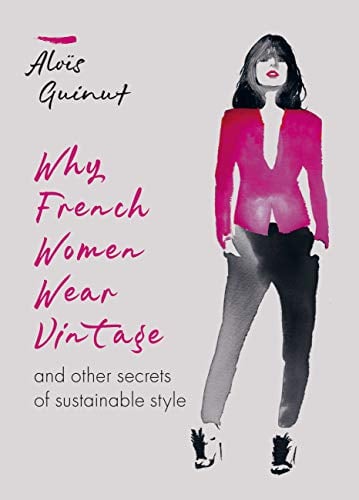 You would like to dress both sustainable and stylish? This book will accompany you in your transition... the french way where a minimal wardrobe does NOT mean a minimal style.
Chapter 1: Wear your closet
Keep only the best
Know what works for you
Organize your closet
Chapter 2: Heritage
Why french fashion is not about trends
Learn from others
Family heirlooms
Vintage shopping tips (heirlooms from others)
Chapter 3: The new rules of shopping
Stop shopping mistakes
Buy what you need
Chapter 4: Quality is queen
Detailed tips on how to spot quality clothes (fabrics, sewing, details...)
Chapter 5: Max out the lifespan
How to take good care of your clothes yourself (I KNOW BORING ) (but I make jokes)
And ask professionals when needed!
Bonus: my publisher says I am witty and there is a ghost hauting clothes story hidden somewhere in the book.
224 pages hardcover with photographies and the wonderful illustrations of Jessica Durrant.
You will receive a SIGNED copy sent directly by me from Paris with love
PS: if you get the two books my shipping costs remain the same!